Dental care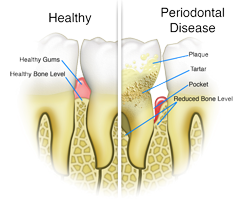 Poor oral hygiene in both cats and dogs leads to a variety of problem, not just bad breath. The link between dental disease with heart and liver disease has led to an ever increasing awareness of the importance of dental care in pets, and of course preventative care is always best.
If your pet is showing any of these symptoms you should contact us for a check up.
Bad breath
Drooling of saliva
Pawing or rubbing the mouth
Chattering of the teeth, particularly at eating
Poor appetite
Brown or discoloured teeth
Bleeding gums
Prevention of dental disease is always a good first step with regular brushing of your pet's teeth and we are happy to show you easy ways to do this. The use of dental chews and special biscuits will help.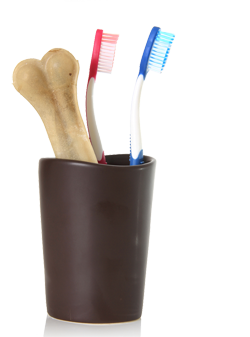 However, in some cases it may be necessary to give your pet a full dental scale. At the Brompton Veterinary Clinic we have a purpose-designed dental table and use high frequency ultrasonic descaling equipment. In order to allow a full examination of the teeth and to thoroughly clean and de-scale teeth, a general anaesthetic will be needed.